My family has been a doctor in the black community for generations. What if they were the last?
In 1911, when my great-grandfather, Dr. Isaiah Allen Jackson, opened his primary care practice in Richmond, in the Jackson Ward neighborhood of Virginia, a black person couldn't drink from most of the fountains in water and probably did not have access to doctors. Her practice began above a pharmacy and provided quality care to the black community. My grandfather and then my father took over his practice, Dominion Medical Associates, and has served low-income, predominantly black patients for over three generations.
But practices like my family's face a grim prognosis.
Primary care facilities across the country are closing, leading to consolidation and rising medical costs. In the first six months of the pandemic, 8% of independent practices closed. But the trend for physicians to work for conglomerates rather than their own practices began much earlier.
According to a survey by the American Medical Association, from 2012 to 2018, the proportion of physicians in small independent practices increased from 61.4% to 56.5%. In addition, many medical students are withdrawing from primary care in favor of higher paying specialties. By 2032, the American Association of Medical Colleges predicts a shortage of 50,000 primary care physicians.
The growing GP gap is particularly detrimental to people of color. From Tuskegee to Puerto Rico, there is a long history of mistrust between the largely white establishment medical community and minority patients.
The lack of a trusted doctor – a doctor who looks like them – has also contributed to the reluctance of minorities to vaccinate. The neighborhood family doctor can help demystify misinformation about the safety of the Covid vaccine and ease anxiety for fearful patients.
I grew up witnessing the power of trust between primary care physicians and patients in my family's office, where I spent Sunday mornings as a child playing with my father's old stethoscope and chatting with him from some of his patients.
Brenda Spain Jeffers, 77, my father's long-time patient, leads the senior ministry at her church. A few times a year, representatives from medical societies speak to the church's Medicare-eligible seniors, touting services such as testing at places of worship and free rides for doctors. "They might be good, but I just don't have a good idea of [it]"Mrs. Jeffers told me.
Convenience is not enough. She has to make sure the doctors listen to her. And that she can trust them. Corporate operations, like those that market its loyalists, don't always ensure that patients see the same doctor every visit and can increase outpatient costs. Additionally, when patients see their doctor as a stranger, they are less likely to speak out about their medical history, which can hamper treatment. As the journal Medical Economics reported, "Lack of confidence can lead to decreased patient compliance, worse outcomes, corrosive doctor-patient interactions, and burnout."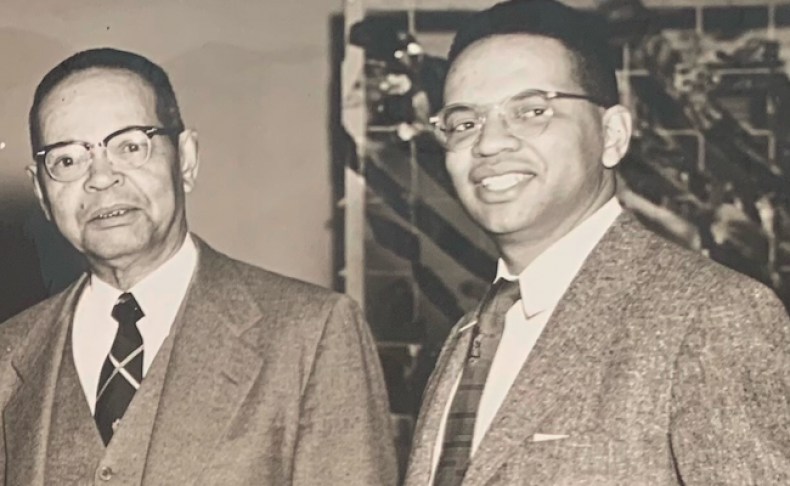 Solutions to the shortage of primary care physicians exist. In 2019, New York University implemented an accelerated three-year tuition-free program dedicated to training more primary care physicians. Currently, the US government's loan repayment program provides tax-free money to primary care physicians who work for at least two years in low-resource areas. The Center for Medicaid and Medicare Innovation launched a primary care initiative to reward providers based on a performance-based model.
But encouraging medical students to enter primary care is not just a question of salaries; it is about promoting community integration. My grandfather, Dr Reginald Coleman Jackson, saw his role as a community healer, and not just when his patients were sick. Most years he rented a large boat and organized free fishing trips where his patients and staff socialized. In the 1980s, he hosted a dinner dance for patients over 65. Mrs Jeffers recalls dropping her mother for the dance, who wore a long formal dress with gold sequins. "You don't find a lot of doctors doing things like this," Ms. Jeffers recalled. Sometimes when an older patient was on the verge of losing their home, my grandfather would structure a deal to ensure the resident could live there rent-free for the rest of their life.
He also helped countless young black doctors establish themselves, luring them to Richmond with offices, staff, and equipment without rent. In return, they worked in his office until they could establish theirs.
I don't recognize Jackson Ward's once-vibrant black mecca. The neighborhood's infrastructure has changed a lot. Many homes were converted into condos after the urbanization tsunami. But my family's office continues to serve the majority of patients of color in the same community. The fishing trips and the dancing may be gone, but the clinic continues to build confidence.
As Mrs. Jeffers said in this doctor's office, "If you're sick, you're never sick alone. If you feel bad, you never feel bad alone."
Mia Jackson graduated from Yale University in 2021 with a degree in applied mathematics and plans to study the effects of urban systems on health outcomes.
This article was supported by the Economic Hardship Reporting Project, a nonprofit journalism.
The opinions expressed in this article are those of the author.