MCG Alumni Awarded at Alumni Weekend – Magazines
Longtime family physician in Macon; an Atlanta cardiologist and former president of the Georgian chapter of the American Heart Association; one of the first physicians to perform arthroscopic knee surgery in Georgia; and a pathologist who leads the Medical College of Georgia's graduate medical education programs were recognized by MCG during Alumni Weekend April 22-24.
Dr William Brooks
Dr. William Brooks, a 1967 graduate who has practiced in Macon for nearly 50 years, is the 2022 Distinguished Alumnus for Fidelity.
After graduating from MCG, Brooks completed a family medicine residency at the Medical Center of Central Georgia in Macon. After practicing in the nearby town of Eatonton for six years, he moved to south Macon, to one of the least serviced areas of the city.
Since then, he has held various positions at the Medical Center, including serving on its executive committee from 1979 to 1989 and as chief of staff in 1985.
Brooks has been active in the Georgia Medical Association since he began practicing medicine in 1969. He joined the MAG Board of Directors in 1992 and has held various leadership positions, including second vice -president, first vice-president and treasurer. In 2010, the association awarded him its Joseph P. Bailey Jr., MD, Physician Distinguished Service Award.
He has served on the board of the Bibb County Medical Society since 1982 and served as its president in 1993. In 2008, he received that group's Distinguished Service Award.
Brooks is an active member of the MCG Alumni Association and served as president from 2009 to 2010.
Dr. Stephen Clements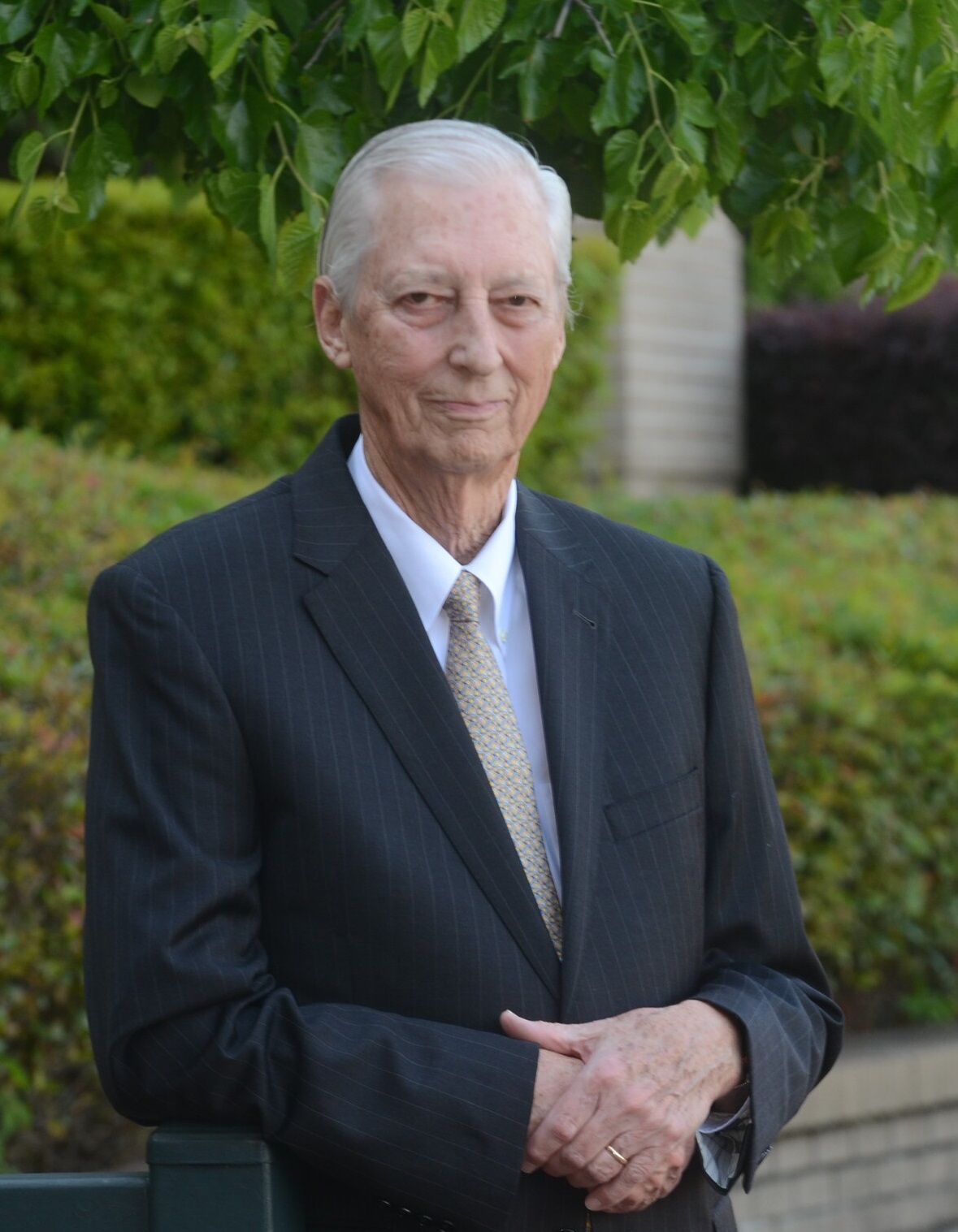 Dr. Stephen Clements, a 1966 MCG graduate and R. Harold Harrison Professor of Cardiology at Emory University School of Medicine, is this year's Distinguished Alumnus for Professional Achievement.
Clements completed his internal medicine residency and cardiology fellowship at Emory University and Grady Memorial Hospital. He then joined the US Army Medical Corps, eventually earning the Army Medal of Honor for meritorious service.
He joined the Emory faculty in 1973 and has taught medical students there ever since. He was also Director of the Andreas Gruentzig Ambulatory Cardiac Catheterization Laboratory and Emory University Hospital Echocardiography Laboratory.
In 2011, Emory presented her with the Lettie Pate Whitehead Evans Award, for her transformational contributions to the hospital. The O. Wayne Rollins Foundation also honored his many contributions to the clinical care, prevention, and discovery of cardiovascular disease in 2018 by establishing the Stephen D. Clements, Jr. Chair in Cardiovascular Disease Prevention at Emory's Rollins School of Public Health.
Clements was an active member of the American Heart Association, including serving as president of its Georgia chapter from 1992 to 1993. In 2007, the American College of Cardiology named Clements the recipient of its Lifetime Achievement Award.
Dr Natasha Savage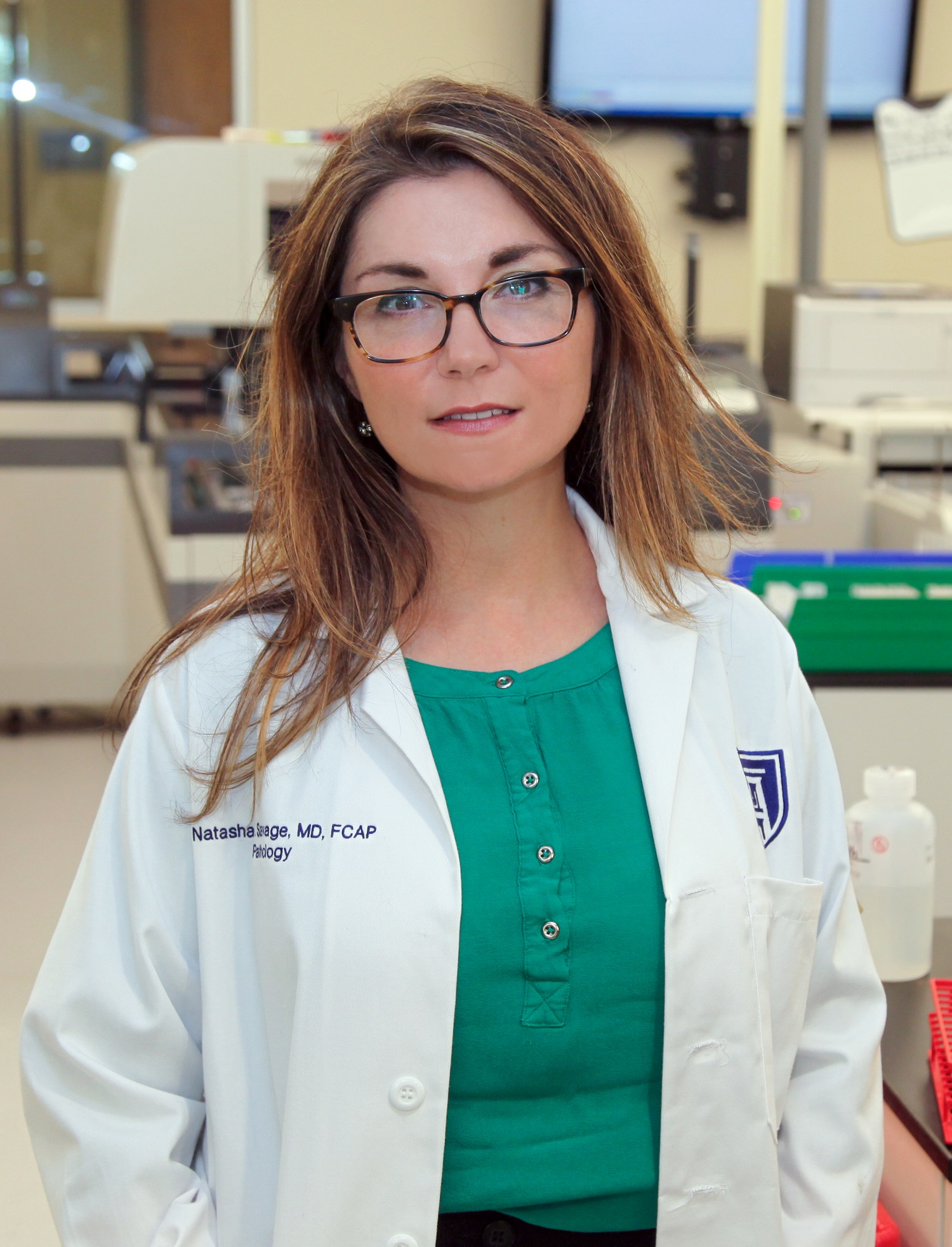 Dr. Natasha Savage, a 2007 graduate and senior associate dean of medical school for postgraduate medical education, is this year's outstanding young graduate.
In addition to being Senior Associate Dean of Graduate Medical Education and Designated Institutional Head, Savage, who graduated from the MCG in 2007, is also Vice President of Academic Affairs in the MCG Department of Pathology. She is also an elected chief of staff at AU Health.
As vice president, she oversees the academic efforts of the department, engaging residents in academic pursuits, advising medical students pursuing careers in pathology, and helping to build the pathology and hematology portions of MCG's curriculum. . As elected Chief of Staff, she chairs the Accreditation Committee, which oversees the accreditation of practitioners and works with the hospital's medical executive committee to grant specific privileges for the practice of medicine in healthcare facilities. of the AU.
She is also the Medical Director of Hematology and Hematopathology for the Health System, overseeing the Hematology, Bone Marrow, Flow Cytometry and Hemostasis Laboratories at AU Medical Center and Children's Hospital in Georgia.
She is a Fellow of the College of American Pathologists, serving as Panel Commissioner for the State of Georgia and as Past Vice Chair of its Clinical Hematology/Microscopy Committee. An honored educator, she has received several MCG Exemplary Teaching Awards for Undergraduate Medical Education and is now a co-advisor of the Alpha Omega Alpha Honor Medical Society Medical School Chapter.
Savage completed his residency in Anatomical and Clinical Pathology in 2011 at MCG. She completed a fellowship in hematopathology at Stanford University before returning to the faculty of her alma mater in 2012.
Dr. Leslie Lamar Wilkes
The late Dr. Leslie Lamar Wilkes, 1965 graduate, orthopedic surgeon from Savannah, Georgia, was posthumously recognized as a Distinguished Alumnus.
After graduating from MCG, Wilkes completed a year of surgical residency at Charlotte Memorial Hospital before receiving a commission in the United States Navy. He then spent a year as a ship's surgeon aboard the aircraft carrier USS Randolph. After his release from active duty, he completed his orthopedic residency at Wake Forest University and completed a one-year fellowship in arthritis surgery at the University of Edinburgh in Scotland.
He began his orthopedic practice in Savannah in 1972 and practiced there for over 40 years. He was the first surgeon in Savannah to perform modern hip replacement surgery and one of the first in the state to perform arthroscopic knee surgery.
Wilkes has been active with the American Academy of Orthopedic Surgeons, British Orthopedic Association, Society of Hip and Knee Surgeons, and Arthroscopic Surgery Society of North America. He served on the board of the Georgia Medical Care Foundation for more than 30 years, including a term as president from 1997 to 1999.
He has remained committed to the MCG throughout his career, as an adjunct faculty member and in the Medical School Alumni Association, including serving as President in 1996. He has also been involved in medical education throughout his career and organized a group of former Edinburgh American Scholars into the Edinburgh Orthopedic Club, a group which sponsored a Scottish registrar's visit to the United States each year to attend the annual meeting of the American Academy of Orthopedic Surgeons. For many years he also invited medical students from Scotland's University of Glasgow to study with him in Savannah.
He has been named Savannah's top doctor multiple times, and the Georgia Medical Society honored him with their Health Care Hero Award in 2010 and their Lifetime Achievement Award in 2012.
Wilkes died on April 4, 2020 in Savannah.