Experts call for better detection of respiratory pathogens
Robust and expanded surveillance systems should be put in place across Canada as part of a new approach to detecting new and re-emerging respiratory pathogens, say public health experts. In addition to current clinical and epidemic management (COM) platforms, a new platform should include sewage testing, population-based testing and genomics, they added.
"Although each of these tiers has been implemented to some extent in Canada, the proposed system leverages existing infrastructure, providing an integrated approach with new dynamic scaling-up/scaling-down components to support a adaptive response and increase system efficiency," author Isha Berry, PhD student in epidemiology at the University of Toronto's Dalla Lana School of Public Health, Toronto, Ontario, Canada, said. Medscape Medical News. "We suggest that this kind of integrated surveillance system could be implemented at multiple levels, from federal to provincial/territorial to regional."
The authors' analysis was published online September 19 in the Canadian Medical Association Journal.
Three levels
The authors propose a "dynamic, integrated monitoring system" that could overcome what they describe as the shortcomings of COM test platforms. These platforms were intended to support clinical care, they note, but have been used in many regions as ad hoc surveillance systems during the COVID-19 pandemic. Relying on these platforms for the detection of long-term emerging pathogens could lead to undercounting of cases, selection bias and lagging epidemiological indicators of community transmission, they warn.
The authors' new strategy adds a tiered approach that includes wastewater testing, population-based representative testing, and genomics to existing COM platforms.
The first level tracks disease signals by testing samples from centralized sewage treatment facilities to enable early detection of pathogen resurgence.
The second tier, population-based representative surveillance, uses mail-out sample collection kits and online surveys sent to randomly selected households across Canada – including specific populations such as people in long-term care and the poorly housed and incarcerated – to better understand which groups are affected .
The third level involves genomic sequencing of a representative subset of wastewater samples and population samples to enable analyzes of variant severity, immune evasion abilities, and transmission advantages.
The authors acknowledge that the funding and resources required to develop and maintain such a system would be considerable. They argue, however, that the system would reduce morbidity, mortality, health care costs and disruption to society.
Implementation at the federal level would provide information on national public health emergencies, Berry said. "However, since health policy decisions are, for the most part, under the auspices of provincial/territorial governments, the systems put in place and the information generated at that level is also useful."
Key implementation challenges would include "coordinating efforts across jurisdictions and ministries with different expertise and also significant sustainable financial resources," she added.
The right priority?
Commenting on the proposals of medical landscape, Stephen A. Hoption Cann, Ph.D., clinical professor of medicine at the University of British Columbia (UBC) in Vancouver and chair of the UBC Clinical Research Ethics Board, said the proposed system "could become prohibitively expensive. It would require a clear demonstration that the gains would exceed the costs." Cann did not participate in the drafting of the proposals.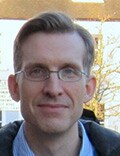 The system has potential advantages, however. "The benefits would be potential for earlier detection of new pathogens or new variants of existing pathogens," he acknowledged. "But would the delay be enough to make a difference in the management of the infections they suggest monitoring – for example, adenoviruses, enteroviruses, influenzas, noroviruses and polioviruses?"
While returns on investment, according to the authors, would be achieved by reducing morbidity and mortality, mitigating economic impact, and decreasing societal disruption through improved public health, "this would only be true if the (likely short) timeframe was translating into a response that could significantly alter the outcome of the last outbreak — that is, beyond existing systems," Cann said.
"The main barriers are cost and competition for health care money," he explained. Many diseases, such as tuberculosis, are prevalent in Canada, especially among marginalized groups, but these groups are not receiving available treatments, he noted.
Additionally, he added, "while not as exciting as the pursuit of new variants of COVID, monkeypox or even the latest Ebola outbreak, diseases such as diabetes, hypertension and metabolic syndrome in our marginalized communities are simply a much more urgent need of attention for our limited health care dollars.
"Regular serial sewage testing when so many communities across Canada don't even have access to clean drinking water seems like a misdirection of priorities," he said. "These communities would be much better served with resources devoted to less glamorous priorities such as housing. , food security, employment assistance, and addiction and mental health treatment. »
The research was funded in part by a Canada Research Chair in the Economics of Infectious Diseases held by lead researcher Beate Sander. Berry and Cann reported no relevant competing interests.
CMAJ. Published September 19, 2022. Full text.
Follow Marilynn Larkin on Twitter: @MarilynnL.
For more information, follow Medscape on Facebook, Twitter, instagram, and Youtube.